Prince William Sound Transporting & Valdez Water Taxi Services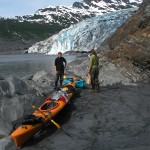 From drop-offs at remote forest service cabins to kayak day trips, we can take care of all your transporting needs within Prince William Sound.  We have a variety of boats we can accommodate almost any trip, from a 55′ cruisers to smaller 22′ boats to get way back into the small bays.
Give us a call today for rates on transporting in Prince William Sound.
Call us for more information about our Valdez Water Taxi.  We are updating and will be adding more information soon.