Things to do on Prince William Sound with our Rental Boats
There are endless possible adventures with our Valdez Rental Boats.  These are a few of the popular sights to see in The Sound and some of the history of the area.  Always watch for wildlife every place you go!
See the old Gold Creek Gold Mine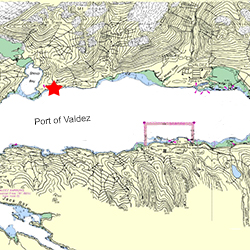 The Gold Rush of 1898! Four thousand stampeders came through Valdez that year. Some of them stayed on shore to set up shops and other businesses; others dragged themselves and their gear up and over the glacier.
See old hand dug mine shafts dug deep into the side of the mountain right at sea level.
Visit Shoup Bay Marine State Marine Park and Glacier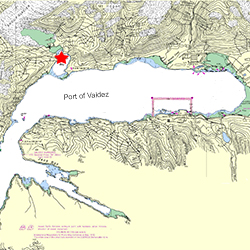 Shoup Bay State Marine Park is on the north side of Port Valdez, approximately 8.5 miles from Valdez. The park encompasses most of Shoup Bay and the southern half of Shoup Lake, also called the inner lagoon. There is an underwater moraine that stretches across the mouth of the bay and creates shallow shoals off the spit and on the opposite western side.
A succession of plant life can be viewed on land leading away from the glacier. Most of the surrounding mountain walls are very steep, providing habitat for mountain goats and black bear. Highlights of this marine park include Shoup Glacier, and the black-legged kittiwake rookery in the lagoon. Bald eagles, arctic terns, and many species of waterfowl can be seen here.
Camp at McAllister Cabin. It is located at the mouth of Shoup Bay in the Shoup Bay State Marine Park. Sleeps 8.
Learn More: http://valdezadventurealliance.com/camping/
Visit Sawmill Bay State Marine Park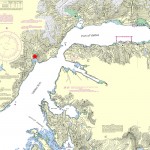 Sawmill Bay State Marine Park is 15 miles from Valdez and three miles west of Valdez Narrows. As one of the most popular anchorages in Valdez Arm, this picturesque bay is surrounded by 4,000-foot peaks, providing a protected anchorage in the southwest arm of the bay. The boreal forest of spruce and hemlock, intermixed with muskeg, dominate the uplands. Land and sea otters, seals, bears, and an assortment of bird life can be seen in the bay.
You can also rent a tent platform in Sawmill to camp – www.dnr.alaska.gov/parks/units/pwssmp/smpvald.htm
Stop by the Sea Lions at Middle Rock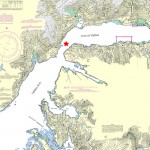 A common hang out spot for local stellar sea lions to rest and digest their salmon lunches!
See Anderson Glacier and its amazing Waterfall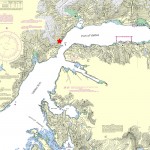 Sitting at over 3000' in elevation high above the Valdez narrows, with it's 400' waterfall this is a must see photo op! Keep an eye out for mountain goats in this area as well.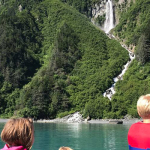 Go Whale Watching
Prince William Sound is teaming with marine life in the summer months. Dall porpoise can be seen zipping around fishing for salmon. Humpbacks, Minke and Orca whales are spotted often all through out the arm and port of Valdez.
Keep an eye our for ice bergs from Columbia Glacier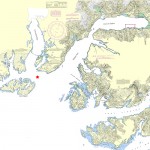 The Columbia Glacier is one of the fastest moving glaciers in the world, and has been retreating since the early 1980s. Ice bergs from the glacier can commonly been seen drifting across the Valdez Arm.
Watch the sea lions and puffins at the haul out on Bull Head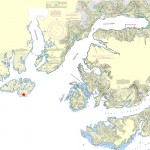 Another must see photo op! Hundreds of sea lions sun bath on the shores and have no problem posing for pictures. Watch the 2 species of puffins fly in and out of their cliff nesting sites right above the sea lions.
Bird Watching and Marine Life Viewing
Sea birds and waterfowl, including red-faced cormorants, surf scoters, pigeon guillemots, and horned and tufted puffins can been seen throughout the waters near Valdez.
Resident marine mammals Steller sea lions, harbor seals, and sea otters, all of which reach some of their greatest numbers in Prince William Sound.
Swing by the Infamous Bligh Reef (not too close!)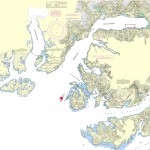 This was the location of the 1989 Exxon Valdez oil spill.[2] After the incident, US Code 33 § 2733 mandated the operation of an automated navigation light to prevent future collisions with the reef.
Spend a Night out at Ravencroft Lodge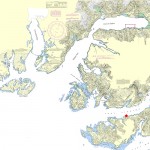 All with fishing grounds literally within sight of the fishing lodge.  You'll also find the best self-guided fishing for coho salmon run in Prince William Sound just down the beach from the lodge.  But Ravencroft Lodge is much more then a fishing destination in Alaska.  We want to give you the adventure of a life time!  We offer many eco-tour activities that are begging the outdoor enthusiast at Alaska's best lodge located in Prince William Sound!
Learn more – http://www.ravencroftlodge.com
Camp out at one of the Remote Forrest Service Cabins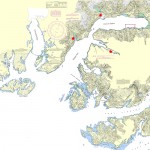 Jack Bay Cabin is located about 45 minute boat ride from Valdez in the back of Jack's Bay.  It is a 12 x 14-foot rustic cabin. Sleeps 6, table, oil stove, rainwater catchment barrel, outhouse.
Learn More : https://www.fs.usda.gov/recarea/chugach/recreation/camping-cabins/recarea/?recid=6611&actid=101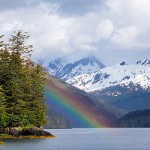 View the commercial salmon seiners as they haul in their loads of fish
Valdez is home to an annual Pink Salmon return of 10-15 million fish! This represents the bulk of the local commercial fishing industry. Pink Salmon are harvested and processed in a variety of different ways (whole, filets, canned and eggs) and shipped around the world for consumption.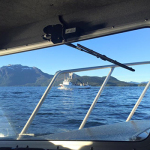 Go halibut and Rock Fishing or Troll for Silver Salmon