5 day Live-Aboard Adventure in Prince William Sound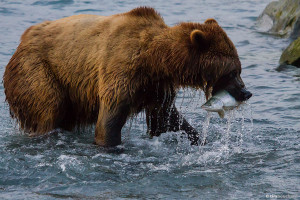 Prince William Sound has more than thousands of miles of coastline, endless islands, and hundreds of glacier fjords, almost more than a person can explore in a life-time. Want to start that exploration? Enjoy some of the most beautiful sites in Prince William Sound during our 5-day adventure aboard Castaways. Let our knowledgeable captains guide you into The Sound and show you some of the hidden secrets we have found over the years. We know where to look for those black bears feasting on salmon to some of the most beautiful waterfalls you will ever see.
During the trip, you will enjoy watching Dall Porpoise play in our wakes as we cruise through the sound. Visit two different tide water glaciers, the Columbia Glacier and the Meares Glacier, both being amazingly unique. We will also go by a sea lion hull, where you will see hundreds of sea lions basking in the sun and fighting for prime spots and dominance.  On almost all our trips we see both orcas and humpback whales cruising in The Sound.
Enjoy taking the small boat out for a ride or kayak tours daily, an excellent way to get closer to the wildlife without disturbing them and getting some amazing photos. You will also enjoy the bounty of the ocean on our trips, from spot prawns to fresh halibut for dinners. On the right tides, we will even go out and collect from calms for appetizers, making you part of harvesting dinner from the bounty of the ocean.
Our small group tours are personal and will leave you wanting to come back and explore more next season with us. We take small groups of 4-6 people out into The Sound to have an amazingly custom trip for the price of a normal cruise. Enjoy our normal 5 day, 4 night trips, or we can help you come up with a custom trip options.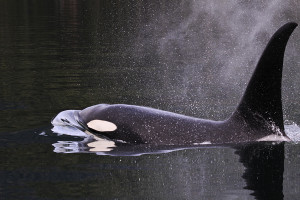 Email or Call us for more information. Open Dates for the 2107 Season –
July 22 – July 26
July 28 – August 1
For other dates please email us.
Cost: $2,600 per person for groups of 4-6.


We depart 8 am the first day and arrive back around 6 pm the last day of the trip

Meet "Castaways"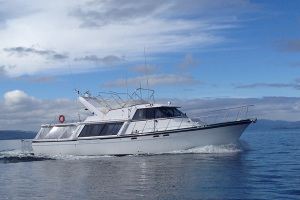 Castaway's is our multi-day adventure boat, get out into Prince William Sound and truly explore in luxury.    Enjoy being in remote bays surrounded by wildlife and having a dry, warm basecamp for your adventure.  Castaway's can sleep 6 clients comfortably in its 3 private staterooms, along with having 2 full heads.
With a full modern kitchen, you will also enjoy some amazing meals while on your hunts, from fresh seafood out of the waters of PWS including spot prawns, halibut and Copper River red salmon to steaks on the barbeque.
In the living area, there is plenty of seating to hang out and relax. Featuring a 32' flat screen TV for watching movies on those days the weather is just a little too crappy to go out for a full day.  The whole boat boasts granite counter tops and tables, along with leather couches to hang out in.